What Are The Reasons For a Automatic Checkweigher Not Running?
Correct use of checkweighers can not only eliminate unqualified products, but also prevent unqualified products from entering the market and cause losses to the company. At the same time, it also avoids production waste, saves manpower and material resources, and improves the reputation of the enterprise. However, no matter how good the quality of the product is, some failures will inevitably occur after using it for a long time. Today, we provide some solutions for several common failures of automatic checkweighers, hoping to help you make better use of automatic checkweighers.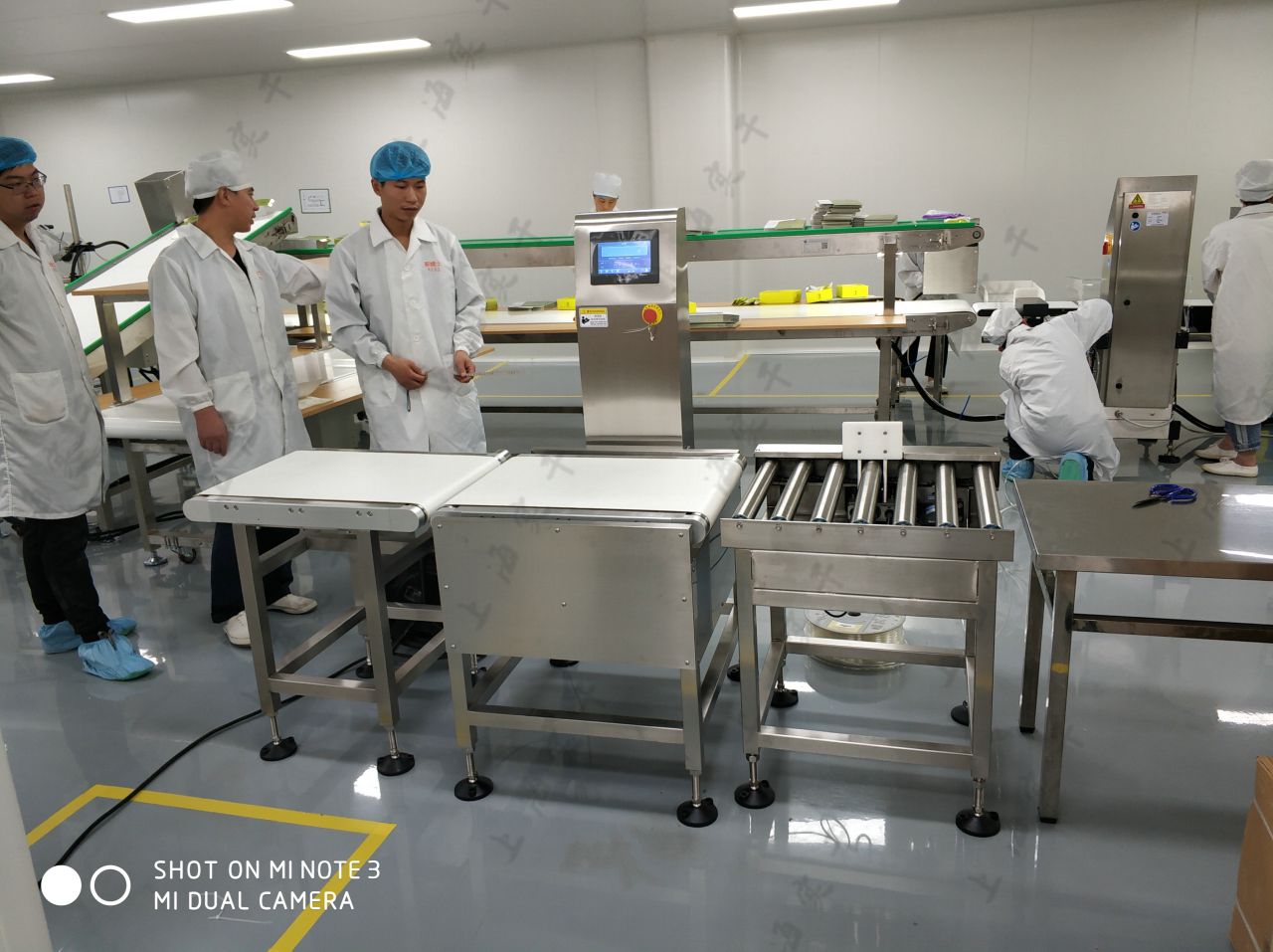 Question 1: Why is the equipment weighing inaccurate?
A. Check if other items touch the weighing tray
B. Whether the equipment is calibrated, it can be re-calibrated
C. Whether there is wind blowing against the equipment
Question 2:There is no display on the touch screen of the checkweigher
A. Check whether the power supply is in poor contact
B. Check if the fuse of the scale is blown
C. The data cable is loose or falls off
Question 3:The display of the automatic checkweigher interface is always zero
A. The object is light and the weight falls within the zero range, which should be solved by resetting the "zero range"
B. The sensor data line is loose and the contact is poor
Question 4:There is no display on the touch screen of the automatic checkweigher, and the data jumps greatly and fluctuates abnormally.
A. Check if the screws are loose
B. The sensor is obviously disturbed, such as air-conditioning wind, airflow, etc.
C. Ground shaking, vibration, such as interference from nearby machines, passing cars, etc.
D. The conveyor belt is affected by sticky objects
E. Whether there is debris accumulation on the sensor base
Question 5:Correct reset after disassembling or checking the device
Connectors and parts removed for inspection should be properly reset after inspection.
Question 6:Failure caused by non-equipment factors
In the event of sudden environmental changes, abnormal power supply caused by lightning or abnormal voltage, falling or impact of the machine, or direct accident causes not caused by normal use, it is necessary to carry out comprehensive inspection and regular maintenance, which can not only save costs, but also more The thing is to make production work.
Our goal is to provide you with the perfect automatic checkweigher solution. If there are any other technical requirements, we will try our best to solve them.