Product Description
The Intelligent online contact type weigh labeling machine realizes online weighing and real-time printing and labeling on one device, which replaces the manual weighing and manual labeling process, saves manpower, and is faster and more efficient. Weigh labelling machines can be used in various industries, such as large and small cartons, boxes, bags, parcels, bottles, etc. It is ideal equipment for automated packaging production.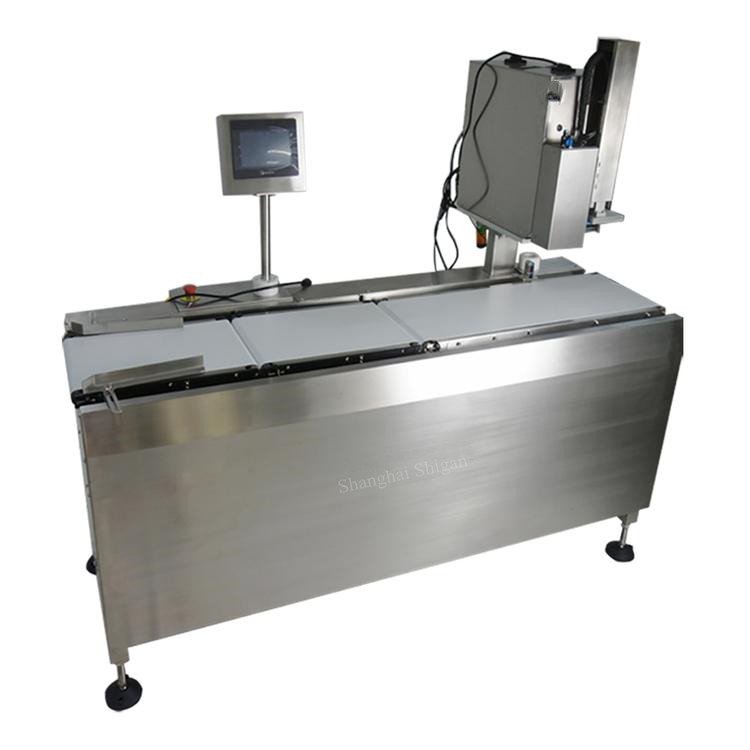 Specification Parameter
Labeling accuracy: ±1mm (excluding product and label errors);
Labeling speed: 10-15 pieces/min (related to product and label size);
Applicable product size: Length: 50mm300mm Width: 10mm-50mm Height: 550mm
Applicable label size: length: 20mm100mm width (backing paper width): 10mm105mm
Overall size: about 2500mm×1500mm×1650mm (length×width×height);
Applicable power supply: 220V/50HZ;
Machine power: about 1500W
For reference only, please consult for details!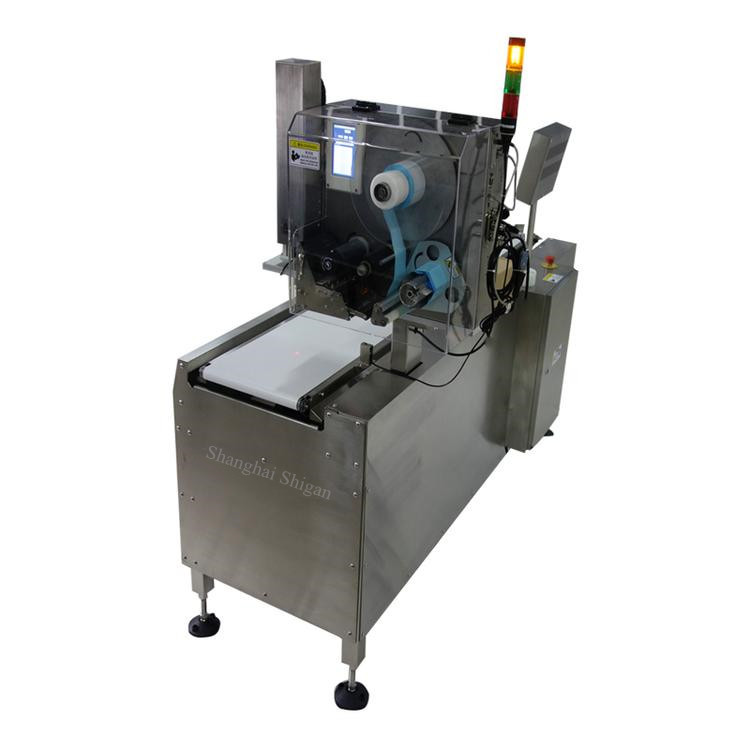 Main Advantages
1. Color touch screen interface, simple operation and intuitive display.
2. Strengthened stainless steel 304 frame.
3. Simple mechanical structure, can be quickly disassembled for cleaning and maintenance.
4. The labeling content can be arbitrarily set according to customer requirements.
5. The labeling position can be freely set and adjusted according to product specifications.
6. The labeling position is the same.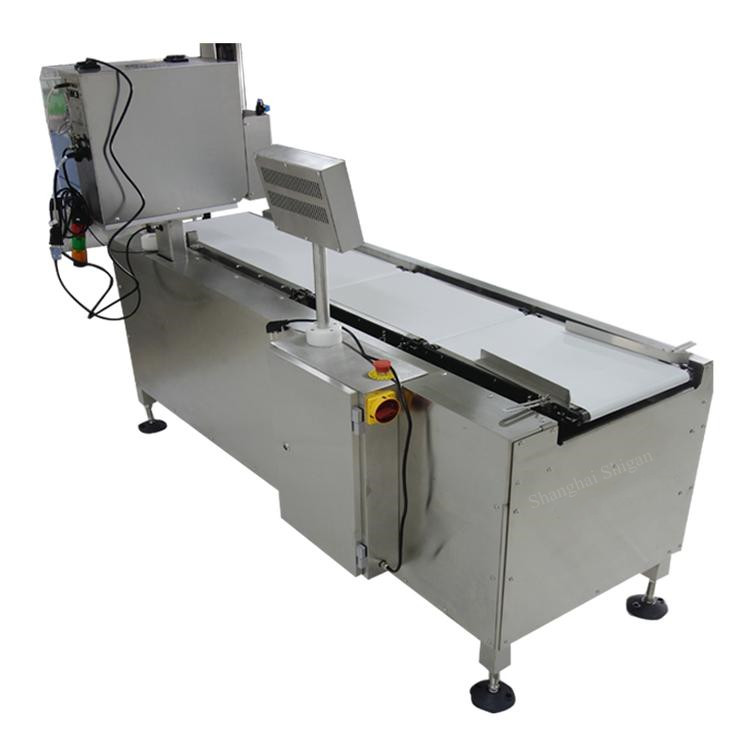 Package & Shipping
Our products can be shipped by sea, air and land.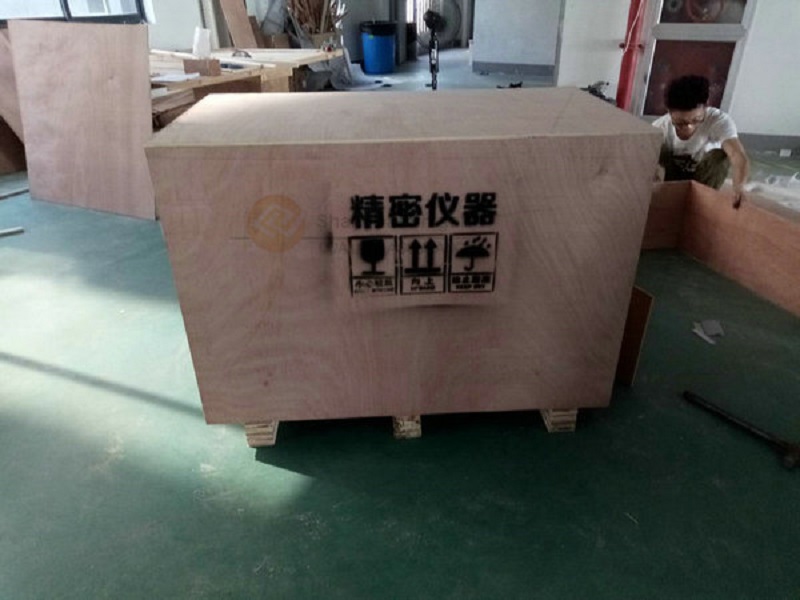 After Sale Service
1. The products are real enough: our company's goods are never faked, and each product is genuine, and we will tell you honestly, please rest assured to buy.
2. Integrity is high enough: our company sincerely serves everyone and is a trustworthy businessman.
3. After-sale service is strong enough: strictly implement the three-guarantee service, and the products sold can provide replacement and one-year warranty service due to their own quality problems (not human-made).
4. Entity management: Welcome to the company to trade, our company can sign a sales contract!
Hot Labels
Multi-level Sorting Checkweigher