Today I bring you a wrapping film checkweigher customized by our company's customers. The customer's product weighs 8 catties and requires an accuracy of 10g. Based on the SG-400 model, we designed an additional installation. Styles with a fixed bar that enables it to be checked for weighing on the conveyor belt.
Below is the pictures: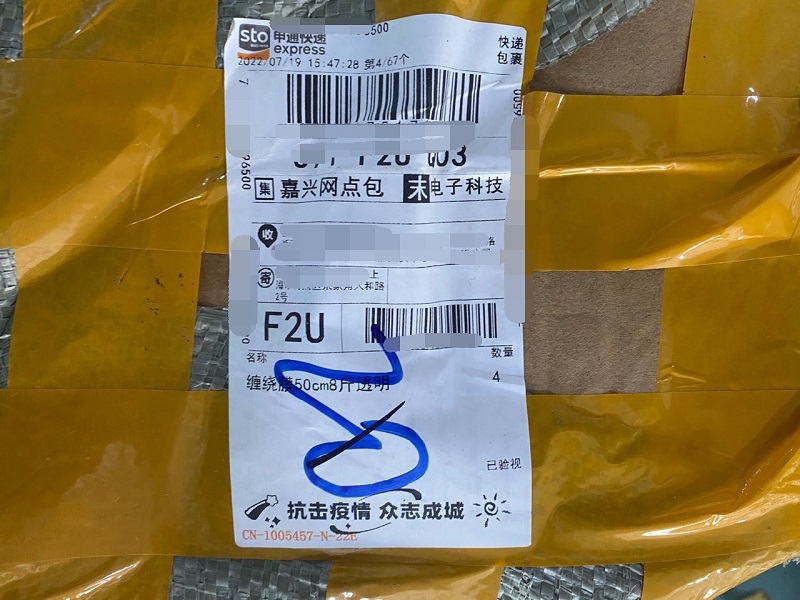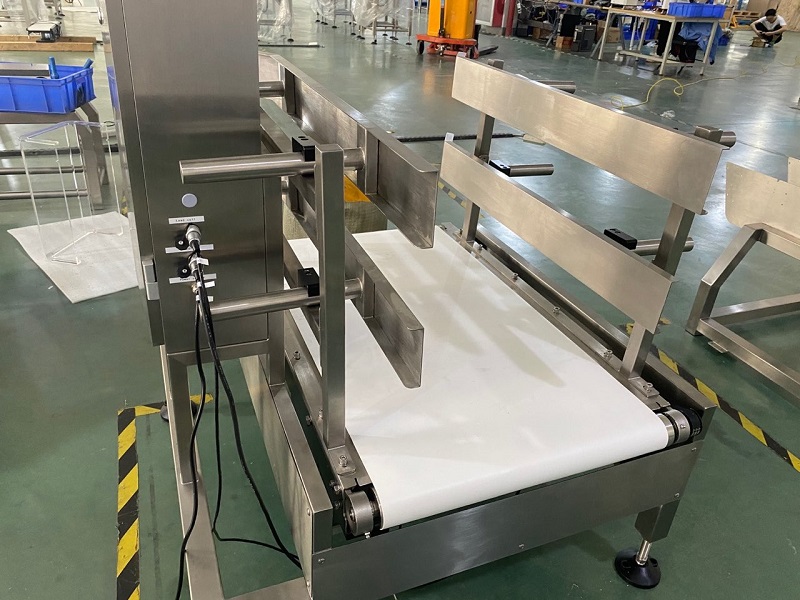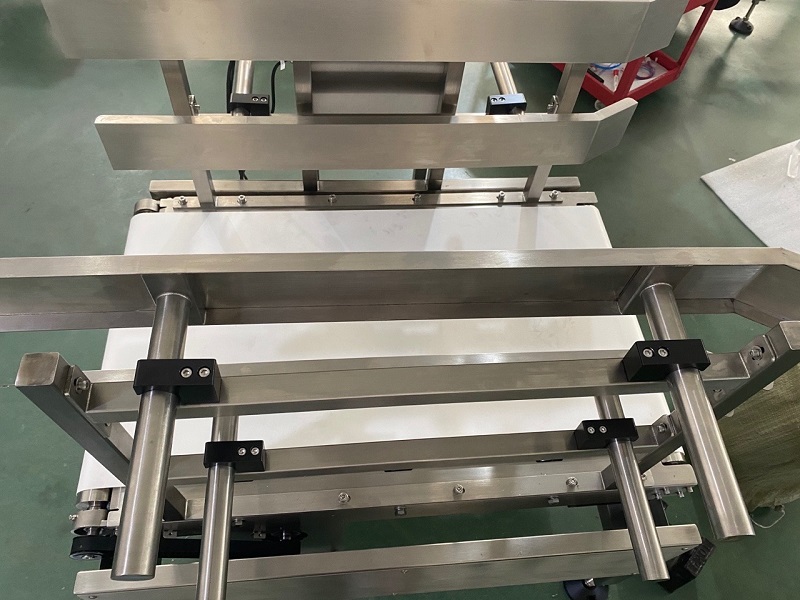 The parameters of this checkweigher customized for our customers are as follows:

Checkweigher parameters:
Weighing range: 0.05-20/30kg
Inspection accuracy: ±5/10g (inspection accuracy is affected by product weight, product size, transportation method, working environment, etc.)
Graduation value: 1g
Large inspection speed: 40 pieces/min
Conveyor belt width: 450mm
Rejection system: ejection by push plate (other types can be customized)
Power supply: AC220V; 50HZ; 1P; 10A
Housing material: 304 stainless steel
Function: Multiple ways to reject unqualified products, support unqualified shutdown function;
Optional: USB interface; sound and light alarm light; RS232 interface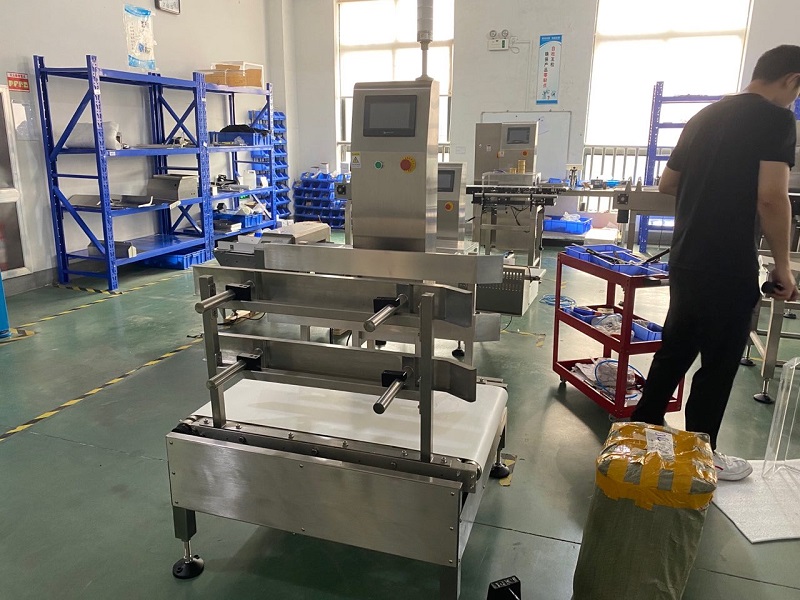 If you want to know more about our products, you can contact us at any time. Our products have many styles and different prices. If you want to know whether the equipment is suitable for you, you can call or email for consultation.