Liquid Metal Detector Machine is developed for liquid and paste products. With its maintenance-free design and high-quality, hygienic construction, the metal detector is ideal for use in the food industry.It can be easily integrated into all common piping systems for pumps, vacuum fillers or even sausage meat filling plants.Intuitive control and easy installation through autocalibration and teach-in wizard.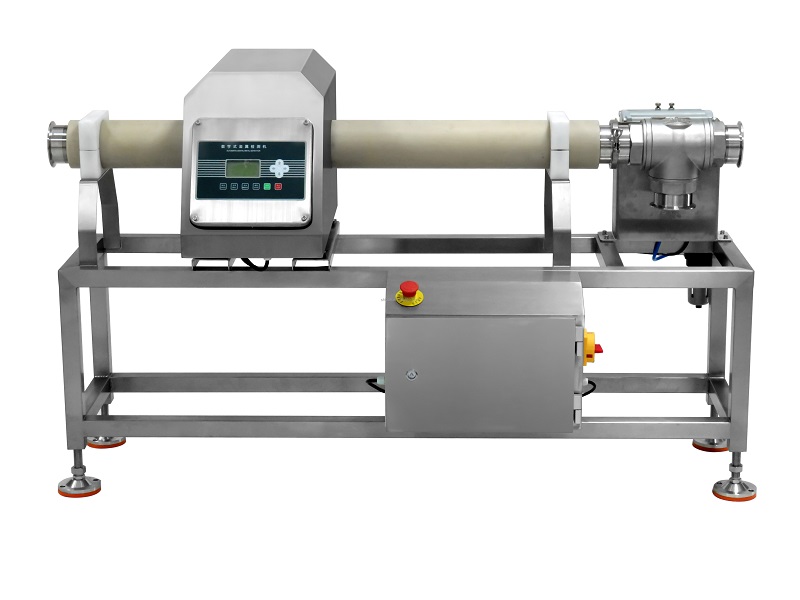 It is mainly used for metal detection before packaging, and can detect powder, granule, paste and liquid. Can effectively identify various magnetic and non-magnetic small metals in materials (such as aluminum, stainless steel, iron, etc.)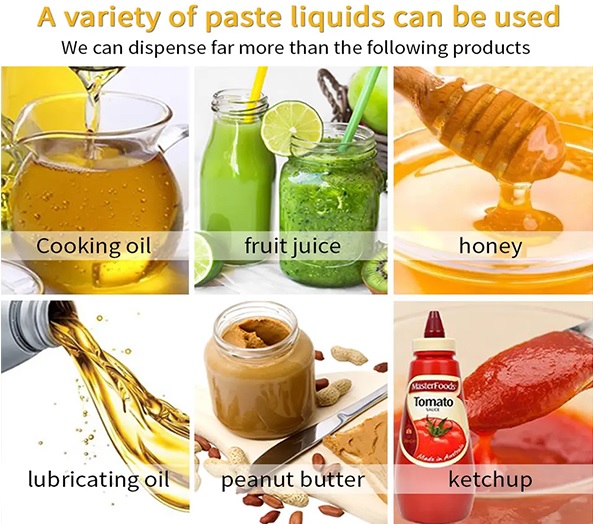 Model: SG-ML80/SG-ML100/SG-ML150/SG-ML200
Tube inner diameter: 80/100/150/200
Detection sensitivity: Fe (Φ)-0.6/0.8/1.0/1.0
SUS304 (Φ): 1.2/1.5/1.5/2.0
Pipeline flow (t/h): 2/4/8/15
Machine weight: 120kg/140kg/160kg/180kg
Power supply: AC220V (optional)
Product preset quantity: 100 kinds
Detected product form: powder, small particles, liquid, paste
Air source requirement: ≥0.5MPA
Alarm mode: detect metal, alarm and automatically remove
Main material: SUS304
Pipe material: PP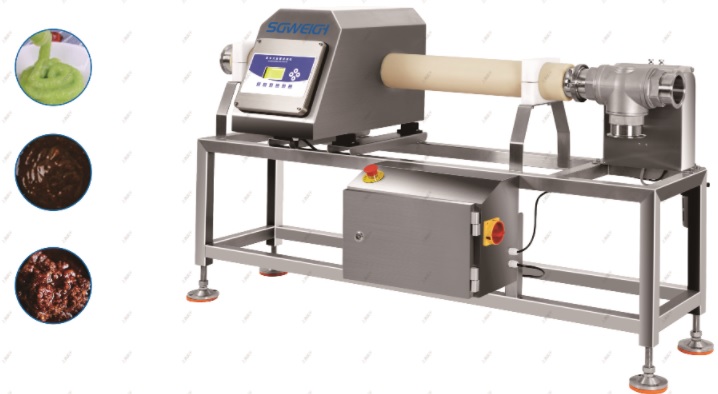 1. Use advanced DSP technology and leading intelligent algorithm to improve detection ability.
Improve sensitivity and promote machine stability.
2. Designed to detect and separate metal contaminants in pumped, liquid and pasty products.
3. LCD display, English operation menu.
4. The automatic learning function helps to automatically select the appropriate working parameters according to different products.
5. Use quick calculation values according to different product characteristics to ensure reliable removal of pollutants.
6..Easy to integrate into the pipeline system through quick connectors.
7. High sensitivity.
8. Made of stainless steel, good waterproof performance.
Hot Labels