Technical Parameters
Type:SG-IN10/SG-IN20/SG-IN3O
Weighing scope :5-2000mg
Display scale:0.1mg
Highest sorting accuracy:±0.5mg
Product specification:Capsule-00#-5#/Wafer-Φ5.5-Φ18mm/Thickness-3-12mm/Pill-Φ5.5-Φ12mm(Other sizes or shapes subject to testing)
Highest sorting ability :75000 PCS/HR/150000 PCS/HR/230000 PCS/HR
Number of columns:10 Columns/20 Columns/30 Columns
Power supply:AC-220V±10%, 50HZ
Compressed air:0.3-0.9Mpa
Use environment:15~30°C (The temperature change during use should not exceed the range of 1°C/h.Hunidity:30-70%(but no condensation)
Weight of Machine :350kg/500kg/700kg
Shell material:SUS304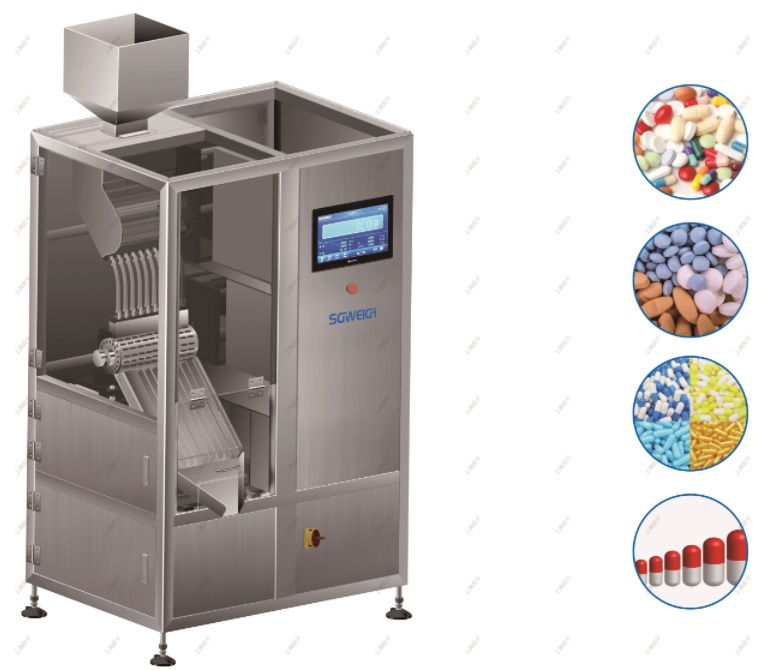 Main Features
◎Large screen display clear viewing and convenient operation.
◎Chinese-English interface( Multple languages can be customized).
◎Suitable for regular capsules and tablets
◎It can actually display the relevant data of eachchannel
◎Three-level operation authority management support se lf-set passwora.
◎100 kinds data can store with strong data statistics function.
◎All channels can be cleaned without disassembly.
◎Multi-channel passing products to improve production efficiency (the number of channels can be customized).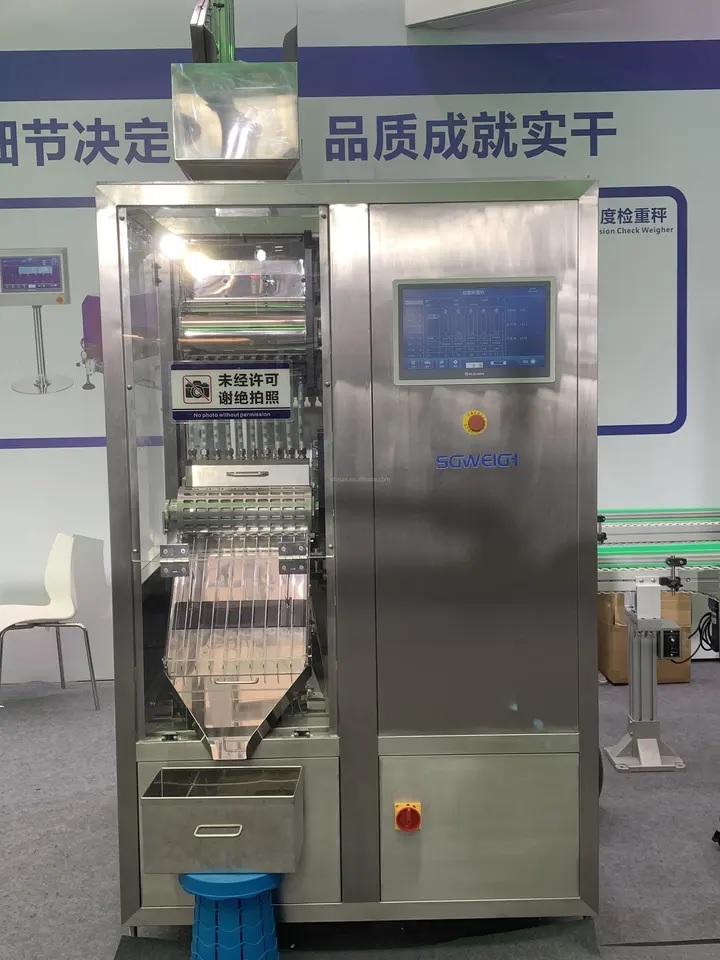 Hot Labels